Web Programming Courses

"Web Programming is a challenging and rewarding career!  Front-end skills, such as HTML, CSS, and JavaScript are being used in all industries now, and many companies expect their employees to have some knowledge of this technology. This will only increase exponentially going forward."
                                                                                                                                 Judy Cannon

Web Architect/Instructor
Computer Science and programming courses covering all of the latest technologies, like Javascript, PHP/MySQL, E-Commerce, Software Engineering principles, Software Version Control and more...
Welcome Austin Community College Students enrolled in the Web Developer Certificate Program!



ACC students must register and pay for classes on the ACC website, and then return here to take the classes.
How to get started

After you register and pay for the class on the ACC website, register for an account here in Moodle. You will receive an email with a link to verify your email address. Once you receive the email, click the link to return here. Then scroll down to the class list below and click on your class. The next page has an "Enroll" button for you to request enrollment. On the first day of class I approve all requests, and you will automatically be enrolled in your class.

Other Students:

My other classes are available to all via Paypal payment. Check the Web Technology Institute category for a list of all classes not associated with ACC. Register for a free account here in Moodle, then click on the program or course name and pay via Paypal. You will gain access to your course within 24 hours. I offer many additional classes not included in the ACC program, so this is a great place to continue to more advanced subjects!

How does the program work, and what is included?
Courses are run on the Moodle Learning Management system. Moodle provides a comprehensive learning environment that includes features such as student chat rooms, progress tracking, student question and answer forums and much more.
Each course has a dedicated instructor who monitors the class, grades assignments, views website development, performs code reviews, and answers questions via the class forum. Although the classes are self-paced, and students can work at their own pace, they still have a dedicated instructor standing by to offer assistance.

Each course has several graded assignments, which lets students put what they have learned to use.

Our program is also not completely video based, like courses you would see on other online education platforms. Why? Because most video based courses have students sit back and watch someone else write code, which is NOT the same as diving in and writing your own code. It is way too easy for students to just watch the videos without really learning how to solve problems on their own. We use videos where needed, to complement the content.
Skip available courses
Skip site news
Site news
Stanford University is switching its introductory programming classes from Java to JavaScript due to industry demands and student feedback.
Students,

Welcome! My September classes run from 9/2/2014 to 9/23/2014. My classes are self-paced, and you can hand in assignments as you work on them. All assignments are due by 6pm on the last day of class.

Please ask all questions in the class forum, and try to help other students out as much as possible. Your grade is based on points received from graded assignments and/or exams.

I answer forum questions during my office hours, Monday to Friday from 8am to 1pm.

Enjoy your class!

Judy

Skip Login
Skip Navigation
Skip Calendar
| Mon | Tue | Wed | Thu | Fri | Sat | Sun |
| --- | --- | --- | --- | --- | --- | --- |
| | | | 1 | 2 | 3 | 4 |
| 5 | 6 | 7 | 8 | 9 | 10 | 11 |
| 12 | 13 | 14 | 15 | 16 | 17 | 18 |
| 19 | 20 | 21 | 22 | 23 | 24 | 25 |
| 26 | 27 | 28 | Today Thursday, 29 October 29 | 30 | 31 | |
Skip Instructors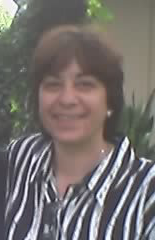 Judy Cannon has been teaching Web Technology and Computer Science since September 2000. She developed most of the courses on this site, and acts as our Moodle administrator and primary Instructor.
Skip Students
Dear Ms. Cannon, thank you for conducting such a wonderful course. You made this course very enjoyable. I have learned so much from all these online courses. Your excellent teaching skills has helped me tremendously through my journey at ACC. I appreciate you being stern and letting me know what I am doing wrong along with giving my ways I can correct my mistakes.Looking forward to learning more.