Certified Internet Web Professional (CIW) Prep Programs
"Your decision to become a developer is a great step that most people wish they could do. At one point in the future, programming skills will be in demand even for the most simplest careers. Companies are already requiring people in non-technical industries to have front-end skills, such as HTML, CSS, and JavaScript. While HTML is hardly considered programming, it's an absolute first step in becoming a web developer."
                                                                                                                                 Jonathan Danylko
Web Architect
Welcome to the Web Technology Institute. You'll find programs and individual courses here that will take you from complete novice to certified Web Developer in no time. I start my students with an Introduction to Programming course that gives you the fundamentals of programming, to get you started on your journey. From there you'll delve into mark-up languages, like HTML5 and CSS3 before continuing on to more complex programming languages.

My two certification exam prep programs prepare you to take the vendor neutral, Certified Internet Web Professional (CIW) exams, HML5 & CSS3 Specialist and Javascript Specialist.  We'll be adding User Interface Designer in the near future. My HTML5 & CSS3 program also prepares you for the Microsoft HTML5-CSS3 exam in addition to the CIW exam.
In addition, I offer individual courses for anyone looking to learn more about Web programming, such as JQuery, Javascript Game Programming, Node.js, Twitter Bootstrap and more. Scroll down the page for a full list of available courses.
How we differ from Universities, Community Colleges and Bootcamps:
Bootcamps charge huge tuition for short term courses, and cram so much material into the program that most students FAIL - beware of anyone who says you can become an expert developer in a few weeks!
Traditional schools offer courses on their schedule, and often the courses are cancelled right before they are due to start. And, your grade is more important than what you learn.
My approach is to offer long term courses, where your skill development is important, not the grade you get in a course.
None of the Bootcamps or traditional courses I have seen align with a real certification in Web development subjects, such as our CIW Javascript Developer and CIW HTML5 & CSS3 programs.

Mentored Learning:
Our students receive Live One-on-one Weekly Mentoring and code review sessions each week.
You'll meet with your mentor each week for a 1 hour live, online session. You and your mentor will review topics, conduct code reviews, and he or she will answer any questions you have about the material you are working on.
StackOverflow Insights: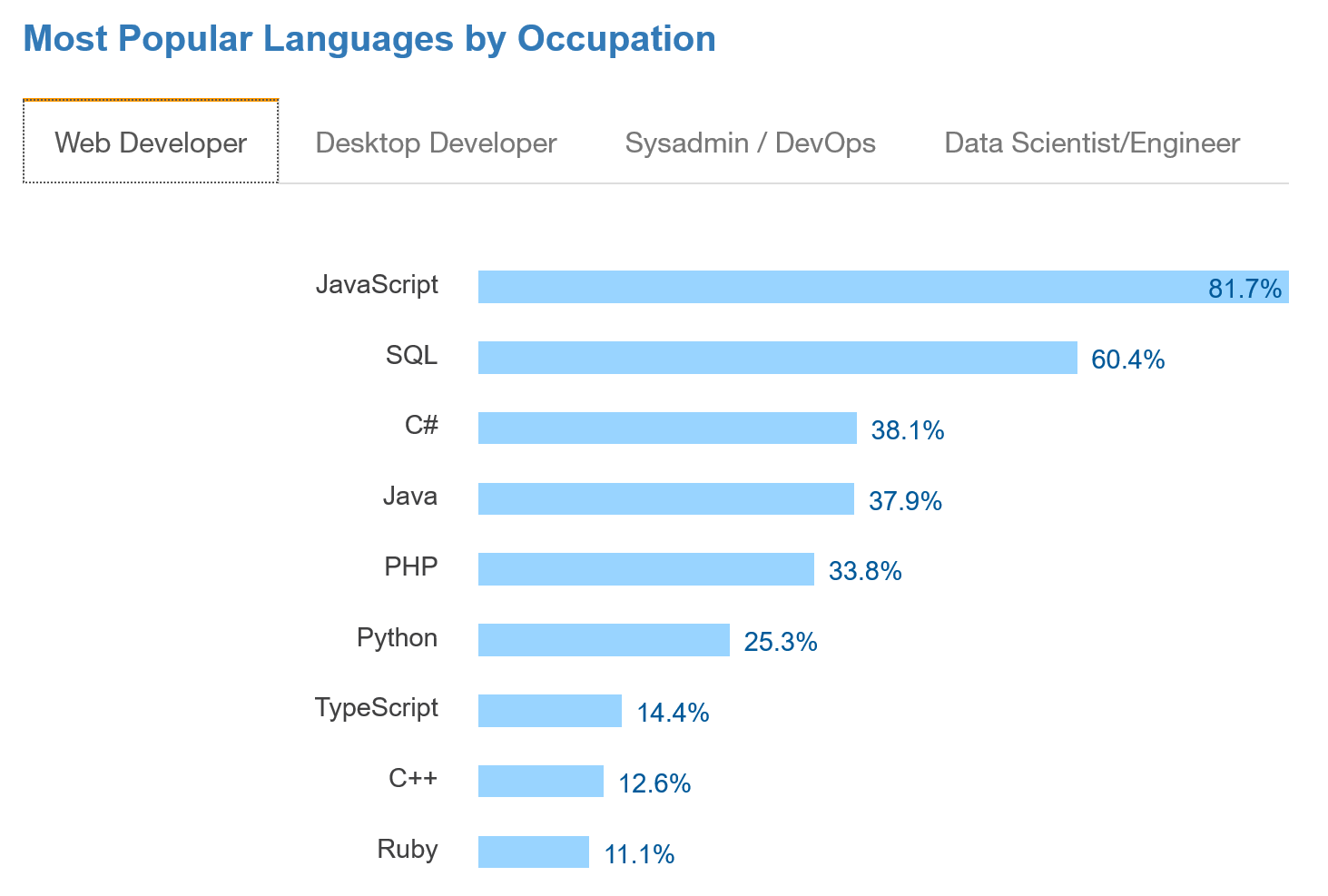 JavaScript and SQL are the most popular languages across web developers, desktop developers, sysadmins/DevOps, and data scientists.
A quick look at just a few of the apps you'll build in the Javascript Specialist program. Click the image to open the app in a new window:
Questions? Just sign up for a free account and send me a private message, and I'll answer any specific questions you have about our programs...
Skip available courses
Available courses
The CIW JavaScript Specialist course teaches developers how to use the features of the JavaScript language to design client-side, platform-independent solutions. Students will also understand and use the most popular applications of JavaScript. These specialized Web language skills can help you begin or grow a career in advanced Web development and technologies.
Certification
The CIW JavaScript Specialist course prepares candidates to take the CIW JavaScript Specialist exam, which, if passed, earns the individual the CIW JavaScript Specialist certification.
Length: 6 months
Price: $5997
Includes Access to: 

Introduction to Software Version Control
Introduction to Javascript
Javascript Programming with JQuery 

Introduction to Javascript Game Programming

Intermediate Javascript Programming
Capstone Project
CIW Exam Prep Course

This is a bundle of courses that takes you from beginning Javascript programming to advanced topics needed to pass the exam. Not appropriate for students who do not have a solid foundation in beginning programming. Beginners should complete the Front End Web Developer Certificate Program before starting this program.
This course bundle includes third-party CIW Test Preparation materials with a retail value of over $250. Students receive these materials after completing all of the above courses and projects.
Skip site news
Site news
Stanford University is switching its introductory programming classes from Java to JavaScript due to industry demands and student feedback.
Students,

Welcome! My September classes run from 9/2/2014 to 9/23/2014. My classes are self-paced, and you can hand in assignments as you work on them. All assignments are due by 6pm on the last day of class.

Please ask all questions in the class forum, and try to help other students out as much as possible. Your grade is based on points received from graded assignments and/or exams.

I answer forum questions during my office hours, Monday to Friday from 8am to 1pm.

Enjoy your class!

Judy

Skip Login
Skip Mailing List
Skip Instructors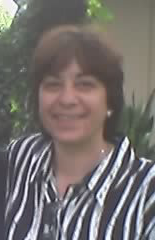 Judy Cannon has been teaching Web Technology and Computer Science since September 2000. She developed most of the courses on this site, and acts as our Moodle administrator and primary Instructor.
Skip Calendar
| Mon | Tue | Wed | Thu | Fri | Sat | Sun |
| --- | --- | --- | --- | --- | --- | --- |
| | 1 | 2 | 3 | 4 | 5 | 6 |
| 7 | 8 | 9 | 10 | 11 | 12 | 13 |
| 14 | 15 | 16 | 17 | 18 | 19 | 20 |
| Today Monday, 21 August 21 | 22 | 23 | 24 | 25 | 26 | 27 |
| 28 | 29 | 30 | 31 | | | |
Skip NavigationSkip Students

Dear Ms. Cannon, thank you for conducting such a wonderful course. You made this course very enjoyable. I have learned so much from all these online courses. Your excellent teaching skills has helped me tremendously through my journey at ACC. I appreciate you being stern and letting me know what I am doing wrong along with giving my ways I can correct my mistakes.Looking forward to learning more.

//]]>