Web Programming Courses

"Web Programming is a challenging and rewarding career!  Front-end skills, such as HTML, CSS, and JavaScript are being used in all industries now, and many companies expect their employees to have some knowledge of this technology. This will only increase exponentially going forward."
                                                                                                                                 Judy Cannon

Web Architect/Instructor
Welcome Austin Community College Students enrolled in the Web Development Certificate Program!



ACC students must register and pay for classes on the ACC website, and then return here to take the classes.
How to get started

Purchase the class on the ACC website
Register for an account here in Moodle.
Verify your email address.
Log in, scroll down to the class list below and click on your class.
Click the "Enroll" button to request enrollment.
On the first day of class I approve all requests, and you will automatically be enrolled in your class.
This is my personal website. Greg Hervey's classes are not here on my website. Check the ACC website for information on how to take his classes.
I do not offer extensions to the class end dates. ACC has a strict refund policy at https://continue.austincc.edu/files/registration/refund.pdf
My office hours and guidelines are available inside each course. Be sure to read this information.
The elective classes that were previously part of the program will be available via Paypal payment, but are no longer part of the ACC program. I'm working on porting these electives to this site, as well as adding a few additional classes. The classes I am working on are:
Game Programming in Javascript
Node.js Server-Side Programming
Javascript JQuery Programming
PHP/MySQL Programming
Again, this is an ongoing project, so be sure to check back here, even after you have received your ACC Certificate, to take more advanced Web Programming classes.
Skip available courses
Skip site news
Site news
 

Dear ACC Employees and Students,

This is a reminder that ACC is hosting a COVID-19 Vaccine Clinic tomorrow, June 4, 2021, at ACC Highland Campus Building 2000.  

We still have vaccine appointments available. We are extending this invitation to ...
Read the rest of this topic
(152 words)
Skip Login
Skip Navigation
Skip Calendar
| Mon | Tue | Wed | Thu | Fri | Sat | Sun |
| --- | --- | --- | --- | --- | --- | --- |
| | 1 | 2 | 3 | 4 | 5 | 6 |
| 7 | 8 | 9 | 10 | 11 | 12 | 13 |
| 14 | 15 | 16 | 17 | 18 | 19 | 20 |
| 21 | 22 | 23 | Today Thursday, 24 June 24 | 25 | 26 | 27 |
| 28 | 29 | 30 | | | | |
Skip Instructors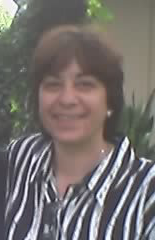 Judy Cannon has been teaching Web Technology and Computer Science since September 2000. She developed all of the courses on this site, and handles all Moodle administration.
Skip Students
Dear Ms. Cannon, thank you for conducting such a wonderful course. You made this course very enjoyable. I have learned so much from all these online courses. Your excellent teaching skills has helped me tremendously through my journey at ACC. I appreciate you being stern and letting me know what I am doing wrong along with giving my ways I can correct my mistakes.Looking forward to learning more.